News
Emails bouncing. Emails sent to the bagman go to two private address. Neil is receiving messages normally but Keith's AOL address has been bouncing messages.
Beginners welcome!
If you you missed the Tue 20th September Beginners' session, just come along to the next practice, 8:30 pm each Tuesday at Fletton Ex-Service & Working Men's Club, 243A High Sreet, Fletton, Peterborough, PE2 9EH.
Now as autumn approaches, we are looking ahead to preparing ourselves for the next summer programme of events. Peterborough Morris invites YOU to attend our Beginners' Session, which will be devoted to offering a fun introduction to Morris Dancing. There is no cost, just bring yourself (and friends/family/colleagues), comfortable clothes, and an open mind! We will provide tuition, a brief background to the history of the dance, and refreshments. Although there is no obligation to join our club, we do hope to be able to inspire you to give it a go. In 2016, we danced at fetes, festivals, pubs, and beer festivals, as well as attending numerous gatherings of morris dancers in Birmingham, Sheringham, and York, to name only a few. The costs of participation are very low, and the rewards are great! With a little concerted effort, you could be dancing at the Whittlesea Straw Bear festival in January 2017 - the perfect tonic for eradicating those post-Christmas blues. Men and boys of all ages are welcome. (Under 18s should be accompanied by an adult). We are an all-male club, but there are opportunities for women to participate in dancing of a similar nature in Peterborough with Crosskey Clog (www.crosskeyclog.org).
Welcome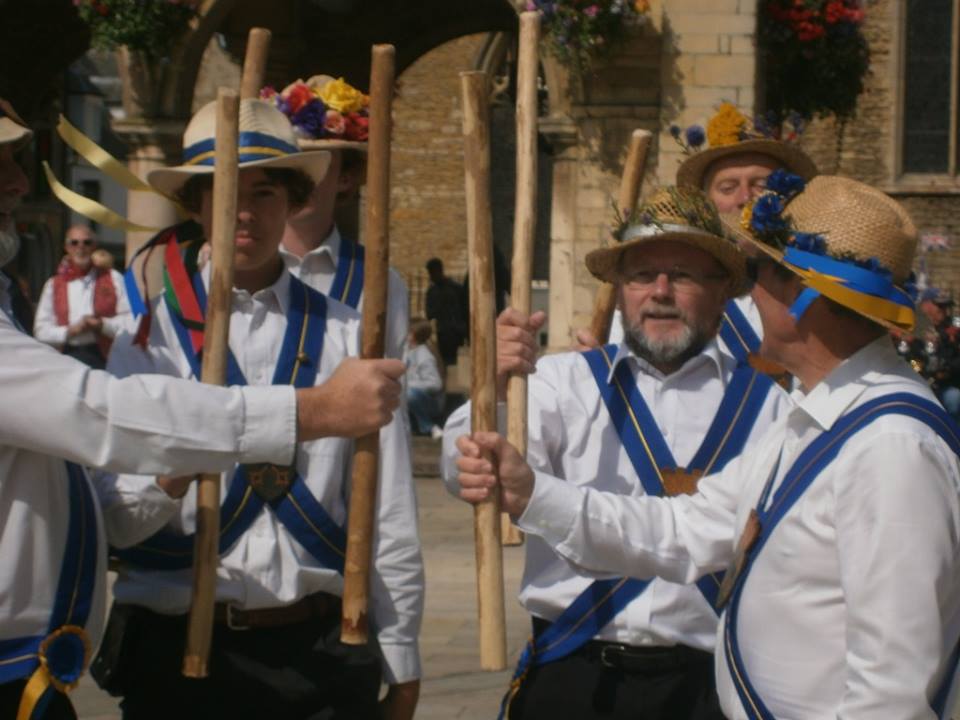 Peterborough Morris dance traditional men's Morris dances of England, an important part of our country's heritage. We perform regularly in and around Peterborough area and occasionally further afield.
New members are always welcome; click the "Join us" link on the menu.
Do contact us if you would like us to dance at your event or venue.