Welcome
In a few months we will comence a year of celelebrations to mark 40 years of Peterborough Morris!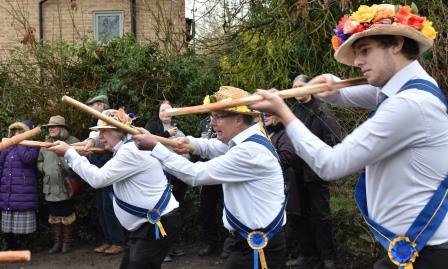 Orlingbury 2018. Image courtesy of Bill Hewitt of Braybrooke Morris Dancers.
Peterborough Morris perform traditional Morris dances of England, an important part of our country's heritage. In spring and summer, we dance regularly in and around Peterborough area and occasionally further afield.
New members are always welcome; for details see the "Join us" link on the menu to the left.
Do contact us if you would like us to dance at your event or venue.