Welcome
It's now a great time to take the first steps to becoming a morris dancer. Come and meet us at Fletton Club at 20:30 on a Tuesday and we will show you how.
Our Day of Dance on September 28th launched a year of celelebrations to mark 40 years of Peterborough Morris!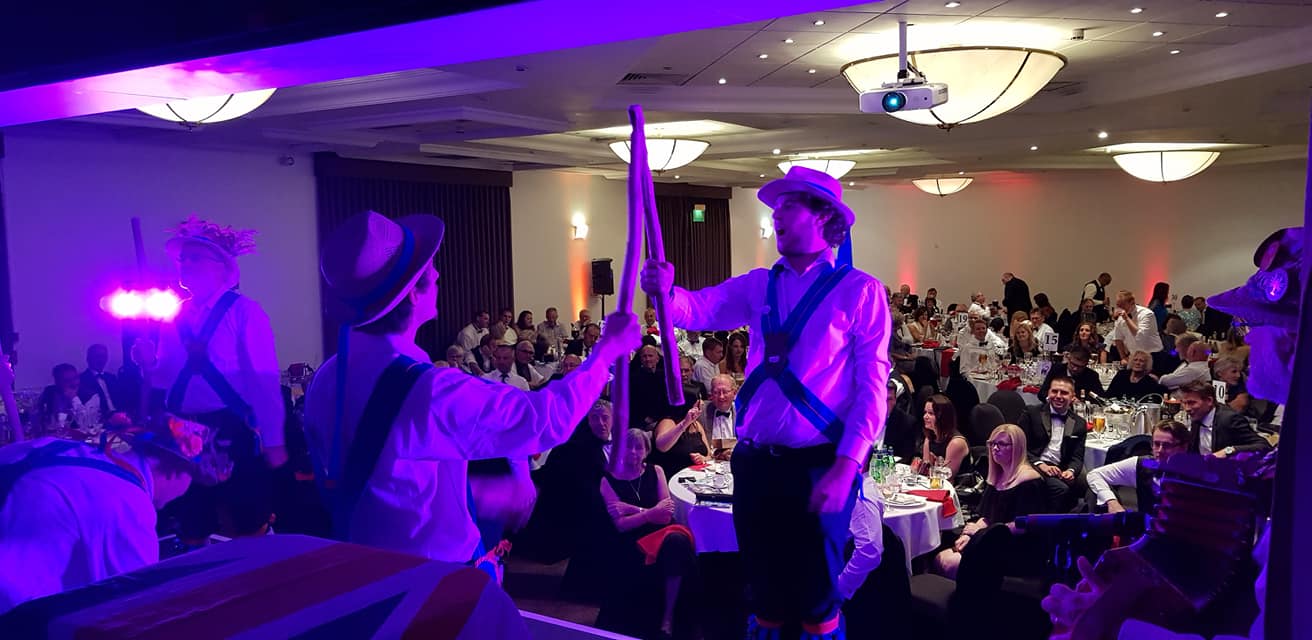 Entertainment at the Tony Hadley Golf Classic Gala Dinner, Holiday Inn, Fri 6 Sep 2019. Image by Richard Simons.
Peterborough Morris perform traditional Morris dances of England, an important part of our country's heritage. In spring and summer, we dance in and around Peterborough and occasionally further afield.
New members are always welcome; for details see the "Join us" link on the menu to the left.
Do contact us to arrange for some morris at your event or venue.
To whet your appetite, here we are performing Riggs of Doom in Cathedral Square on our Day of Dance September 2019.
And a report by That's Cambridge from the same day.